Which biomass and residues can power your chemical plant?
by Aalborg Energie Technik a/s on Dec 8, 2022 2:05:35 PM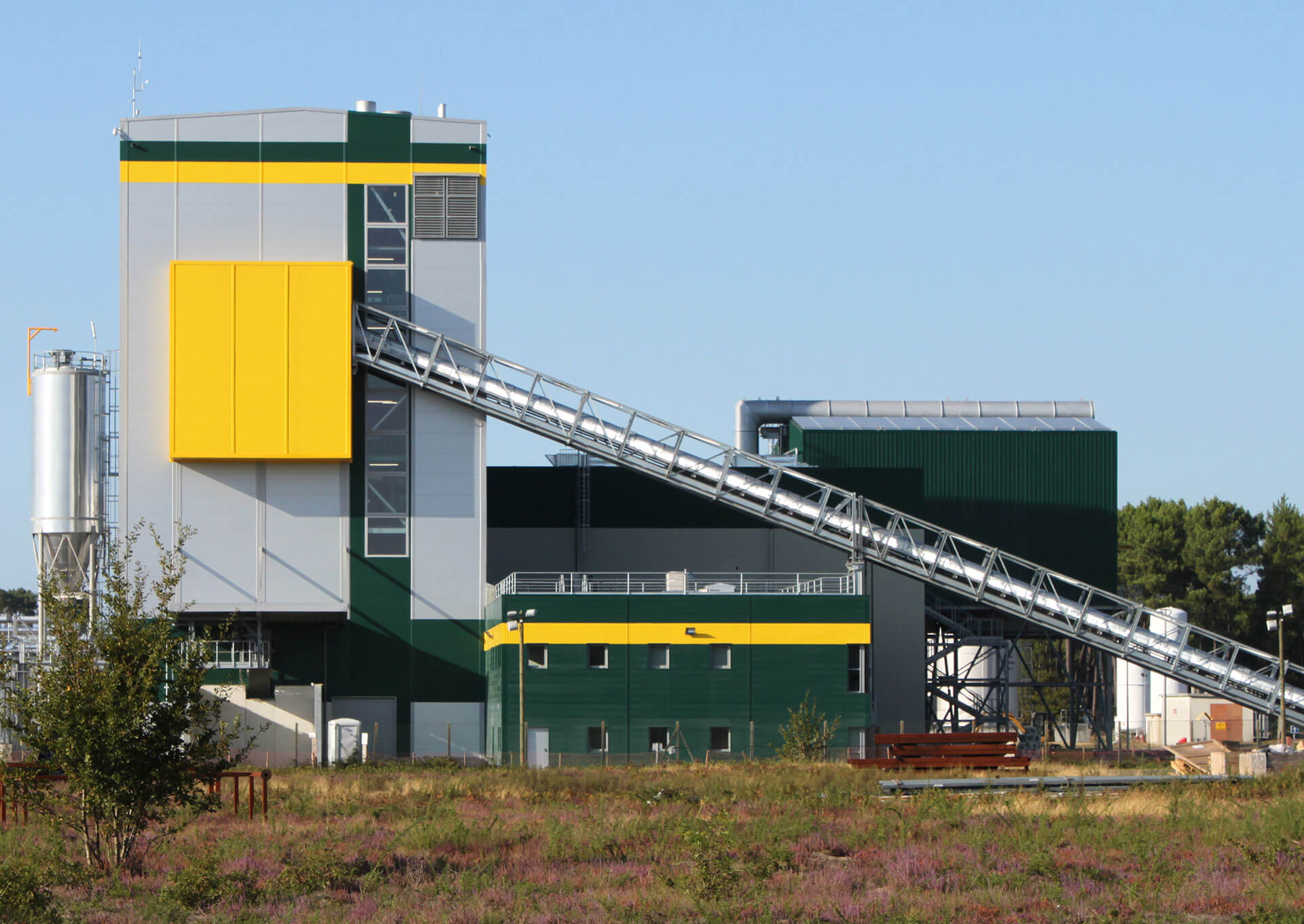 Using biomass and residues to power a chemical factory is not about cutting down trees in the Amazon or transporting valuable logs around the world.
It is about utilising nearby resources that are at their end of life and would otherwise end up as landfill or be composted. Here, they would slowly degrade and release large amounts of CO2 and CH4 directly into the atmosphere.
Utilising locally sourced residuals is not just a climate-friendly solution. It also makes sound financial sense.
It is often possible to source the necessary biomass and residues locally and economically. This is particularly true when it comes to alternative fuels like trimmings and agricultural residues. What can be seen as low-grade residues to others, can be cost-free or nearly cost-free fuel for you.
An important decision
The selection of biomass and residue fuels is an important decision when designing and investing in a biomass- and residue-fired plant. It will impact costs, as the type and size of the required fuel handling, the boiler, and the flue gas cleaning system will all be affected. Furthermore, the fuels themselves often represent a substantial operational cost.
As a cogeneration plant will have a lifetime of 30 to 50 years, it can often be advantageous to select a multi-fuel fired boiler that can handle and combust different types of fuels. The fuel market can become volatile, so it can be difficult to predict the potential biomass and residue supplies in 10-, 20-, or 30 years' time.
Selecting the right biomass and residue can be the lengthiest phase of project development. But it is an incredibly important one. After all, while technical solutions can always be solved, no fuel means no project.
Types of biomass and residues
There are many varieties of biomass and residues. For the most part, they can be grouped as follows:
Forestry residues can be:

Rotten, twisted, fallen or insect-infested timber. This timber cannot be used for sawmills, paper mills or the wood panel industry
Biomass from regular forest trimmings to improve the output of the forest
Tree roots and brash that would otherwise be left in the forest and thereby decrease the forest output and release unnecessary CO2 and CH4 into the atmosphere.

Agricultural residues can be:

Cereal straw from e.g. barley, wheat, oats and rye
Straw from grains like maize, sorghum or thistle
Cuttings from energy crops, like miscanthus, willow or poplar
Cuttings from vineyards.

Industrial residues can be:

Sawmill residues like sawmill dust, wood shavings and cut-offs from lumber production
Chipboard residues such as sander dust and cut-offs from chipboard plates
Pulp and paper mill residues like bark, paper reject and paper sludge
Residues from agro-related industries such as olive grains/stones, shea nuts and flour, rape seed extraction residues, sunflower residues, and silo waste
Industrial waste like pallets, paper, and plastic
Residues from distilleries, breweries, and bioethanol production like wet draff and spent grains
Residues from poultry farms; poultry litter
Residues from rendering plants; meat and bone meal
Residues from sugar production; sugar beet cake.

Contaminated residues can be:

Demolition wood from tearing down old buildings
Waste wood from industries
Wooden railway sleepers.
RDF/SRF: Paper-, plastic- and wood-based residues from sorting different waste streams like industrial waste and household waste.

Other residues can be:

Bio-pellets produced from wood, straw, or sunflower
Trimmings from parks, gardens, shelterbelts, and roads, typically collected by local municipalities
Composted wood after sieving composted garden and road residues.
Although the list of potential biomass and residues is long, AET can help you find a solution that is right for your operation. If you can find it, we can burn it!
To learn more about decarbonisation in the chemical industry, download our free e-book.